Jamie likes to lounge around.

Jamie likes to crawl under his blanket (that used to be Gail's!)

James love his bed - especially the built in ribbon toys.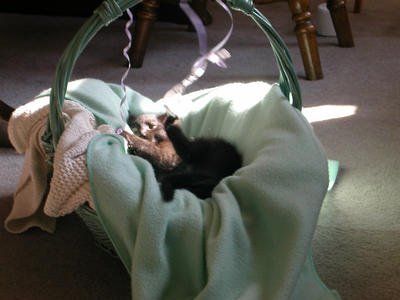 And here he is fast asleep.

Gail learns to pet the kitty gently.

Kitty enjoys his dinner of Tuna for Cats over stars.

James makes sure the sock bird is really dead.